Suntonio Bandanaz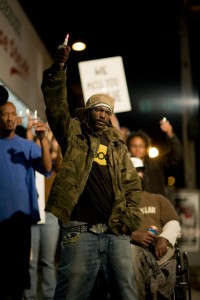 Suntonio Bandanaz, (aka "Asun") is a core emcee and spearhead of the pioneering Seattle collective of emcees, deejays, b-boys, and other artist- visionaries, known as Alpha P. (also 1st Platoon). Having endured much adversity and struggle in his own coming-of-age, this veteran emcee envisions music as a platform to not only entertain, but also to uplift, unify, and empower by generating knowledge of self, cultural relevance, and artistic expression. Bandanaz is celebrated for his raw skill, his chop and flow, command of double-time and ever sophisticated lyricism.
As an active member of the global hip hop community, Suntonio Bandanaz has shared the stage with some of Hip Hop's Finest including: Afrika Bambaataa, Dead Prez, Percee P, The Jacka and Living Legends. Through the years, he has also built working relationships with many community-based organizations and crews such as- Project Mayhem, Universal Zulu Nation, Project Blowed, Silent Lambs Project, Tribal, 206-Hop and Hip Hop Congress.
One of Seattle's most prolific "Underground Hip Hop" emcees on the scene, Suntonio Bandanaz (previously recording as Asun) has created a massive catalogue of independent material on CD, tape, vinyl and video. He has appeared on hundreds of tracks and released over a dozen projects including: Heavenly Ghetto Cuts, The Naps Project, The House That Love Built vol. 1 & 2, Titanium Buttermilk Rhinoceros Briefcase, Codex Di Satio, and West Coast Scavengers 12″. In true-school form, Bandanaz is master of the indy distribution hustle, a local legend who has moved tens of thousands of units hand to hand and in stores.
Most recently, Bandanaz has joined forces with Seattle-based multimedia and record company Fresh Chopped Beats/MADK Productions to produce, "Who is Suntonio Bandanaz?!" (Jan 2010) widely considered the best solo album from Alpha-P recorded to date. Synonymous with an ambient, hardcore, b-boy, and revolutionary element, the record is one of the most anticipated, groundbreaking new projects from the Northwest. With vibrant charisma, moving stage presence, years of experience, and breadth of style, Suntonio Bandanaz is emerging from the fertile belly of Seattle's underground with a ferocity that is sure to keep your eyes glued.
Services: Song Writer, Audio Recording and Rap Performance
Contact: Styleout (@) gmail.com
Website: www.SuntonioBandanaz.com